Mission Planning & Logistics
Learn what is arguably the most important aspect of medical mission work – how to strategically and successfully plan one.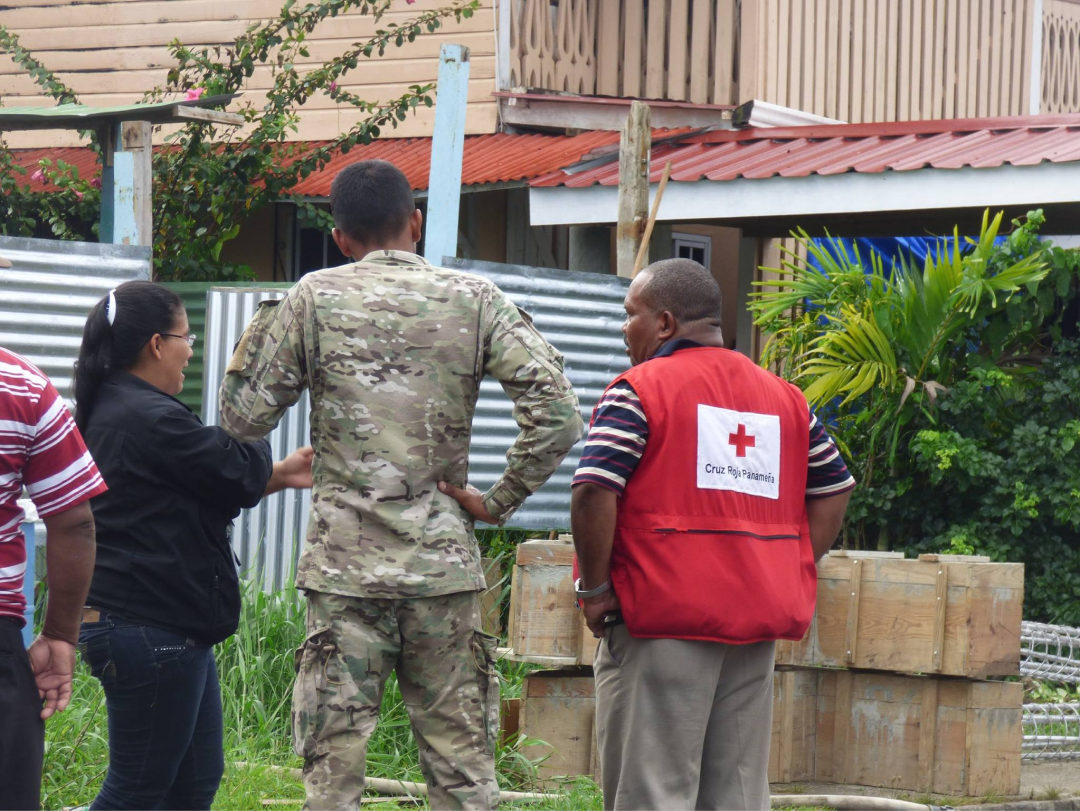 Discount
Approx. 8% Discount
for course bundle
Credits
6
AMA PRA Category 1 Credits™
Course Duration
30 to 70 minutes per lesson
5 hours and 19 minutes total
Instructor
Dr. Benjamin LaBrot

Learn how to plan and execute a successful medical mission
Get a strategic approach to mission work. This course trains you to plan and lead missions, and safely tackle a wide variety of issues in resource limited settings - wherever you may wander. Doctors prepping for their first mission and experienced mission hands alike will find solid value both for mission performance and their home practices.
The Wilderness Medical Society designates this enduring material for a maximum of 6 AMA PRA Category 1 Credits™. Physicians should claim only the credit commensurate with the extent of their participation in the Activity.

ACCME Accreditation Statement:
This activity has been planned and implemented in accordance with the accreditation requirements and policies of the Accreditation Council for Continuing Medical Education (ACCME) through the joint providership of Wilderness Medical Society and RemoteCare Education. The Wilderness Medical Society is accredited by the ACCME to provide continuing medical education for physicians.


All education content presented in this activity has been reviewed and validated as appropriate in keeping with sound scientific principles.
Automatic discount for 6-lesson bundle

Unlimited, perpetual access to video lectures

Excellent source of engaging CME lessons for medical license renewal



Cultural Competence | 63 minutes
Review common but often-unexpected cultural issues that arise during consults across wide religious, ethnic, geographic, language, and socio-economic gulfs. Learn skills to communicate more effectively with patients, utilize translators, and reduce medical error related to miscommunication. Participants should gain confidence when approaching consults in unfamiliar cultural settings and using cultural competency skills to improve clinical outcomes.
Clinical Deployment | 55 minutes
A summary of fundamental and specific pre-mission, intra-mission, and post-mission deployment considerations for ensuring successful and safe medical aid work. This leadership review includes mission due diligence, logistics, team dynamics and clinic organization, important roles, and patient flows in mobile clinic work. Participants should develop improved mission planning and administration skills and be better prepared for executive-level mission decisions and leadership.
Medico-legal & Ethics of Aid Work | 70 minutes
Explore the complex medico-legal considerations surrounding mission work in developing regions. Learn how to avoid placing you or your team in legal trouble while far from home, how to license and ensure the security of your team, and how to make best-practice decisions in resource limited settings. Also review the ethical considerations for mission work and handling medical errors. Participants should develop an appropriate ethical framework to guide their behavior during medical aid work, reduce their liability on missions, ensure better informed consent, and work more smoothly with local services.
Mission Pharmacy & Labs | 58 minutes
Learn how to assemble the most appropriate mobile pharmacy for your mission needs, safely get it all through customs, and use it effectively during your deployment. Participants learn how to choose the best medications for different setting needs and assemble the most powerful and portable diagnostic tool kit their mission resources allow. Participants develop skills to increase patient compliance and decrease prescribing errors.
Maximizing the Scope of your Impact | 41 minutes
Review the fundamental ways that any mission's scope of service can be improved. Learn to do more with less: a critical skill for functioning in resource-limited environments. Includes planning skills to maximize the impact of medical aid work. Participants learn to add more value to medical aid deployments in the planning stages and during the mission.
Surgery & Procedures in Resource-Limited Settings | 30 minutes
For surgeon and non-surgeons, an overview of fundamental surgical considerations in medical aid work, with an emphasis on strategies for remote field settings. Participation in dedicated surgical specialty missions is discussed, as well as surgical procedures in the field, review of anesthesia and sedation techniques in remote settings, developing the most appropriate surgical tool kit for your mission needs, different wound closure strategies, review of common procedure techniques in the field, and the ethical considerations for surgical interventions in mission settings. Participants should gain increased contextual understanding of the requirements for effective and safe surgical work in medical aid, and increased confidence and competence at planning for surgical mission work and management of specific surgical presentations.
Dr. Benjamin LaBrot
Dr. Benjamin LaBrot is a career medical missionary and the founder of the Floating Doctors medical team, specializing in sustainable health access improvements in challenging rural environments. He received his medical training at the Royal College of Surgeons in Ireland, and practiced for many years in the Irish Health Care System, where he assisted in setting up a long-term care elderly facility. (Ben or Dr. LaBrot) currently splits his time working with Floating Doctors and teaching as a Clinical Assistant Professor of Medical Education at the Keck School of Medicine of the University of Southern California.
Secure Checkout
The information in this page is being processed and encrypted securely using industry-leading encryption and fraud prevention tools.
Created with